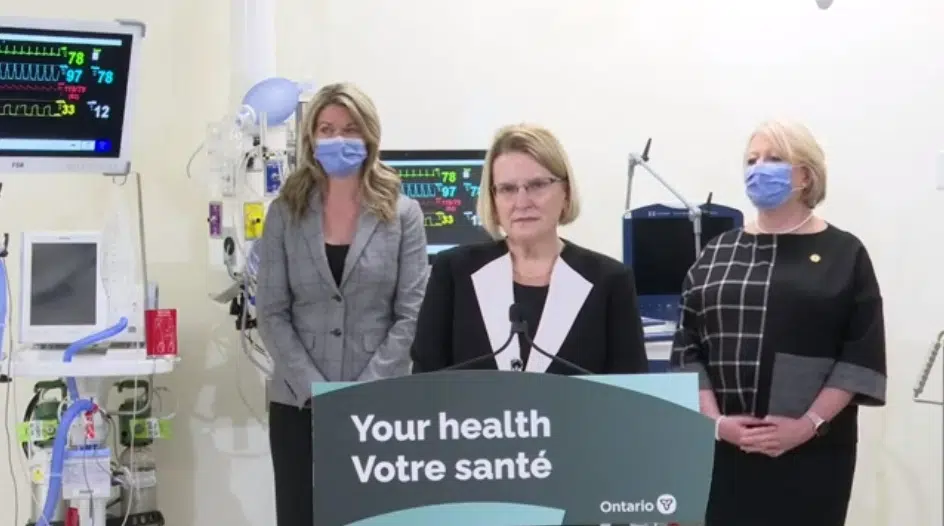 The Ontario government in collaboration with universities across the province has announced 121 additional training positions have been added to the Primary Health Care Nurse Practitioner Program this year.
"Expanding training opportunities to become a nurse practitioner will grow this important profession, ensuring more Ontarians can connect to high-quality care, when and where they need it," said Sylvia Jones, Deputy Premier and Minister of Health.
Nurse practitioners are registered nurses with advanced university education who can provide primary care in nurse practitioner-led clinics, long-term care homes, hospitals, and other community settings.
They connect people to a full range of healthcare services including prescribing, ordering and interpreting tests, and diagnosing and treating illnesses.
"Nurse practitioners play a key role in our plan to build a resilient health care system in Ontario," said Jill Dunlop, Minister of Colleges and Universities. "Supporting additional training seats will ensure more graduates are part of the next generation of health care professionals that will provide Ontarians the excellent care they deserve."
Since September 2023, additional nurse practitioner positions include up to:
• 24 new positions at the University of Windsor
• 20 new positions at the University of Toronto
• 17 new positions at Toronto Metropolitan University
• 16 new positions at Western University
• 15 new positions at Queen's University
• 11 new positions at York University
• 8 new positions at McMaster University
• 6 new positions at Laurentian University of Sudbury
• 4 new positions at Lakehead University
This expansion is part of the government's Your Health Plan and brings the total number of nurse practitioner training positions up to 321 bringing the province closer to its goal of 350.