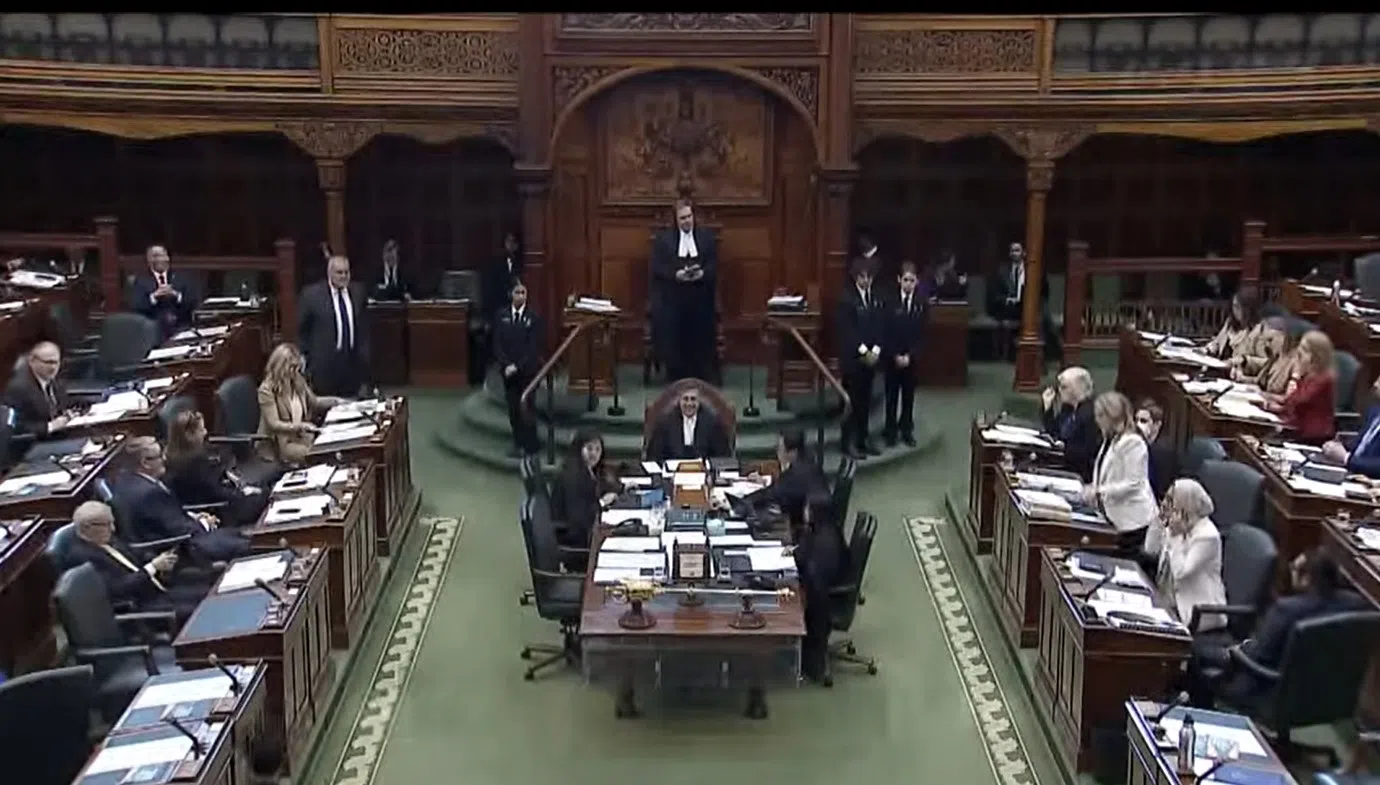 The NDP is proposing what it is calling the Cleaning up Corruption Act.
The intent is to restore ethics and accountability at Queen's Park.
"Ford's Conservatives have eroded Ontarians' trust in their government – from the Greenbelt grab to speculators buying tickets to Ford's family functions to corrupt planning policies that benefit land speculators – the lack of accountability is stunning," says leader Marit Stiles. "Ford repeatedly prioritizes the interests of wealthy insiders and land speculators over everyone else. I'm proud to be leading our Ontario NDP team as we restore trust and accountability to Queen's Park."
The proposed legislation makes several changes and would provide stronger powers to the Auditor General and Integrity Commissioner.
Critic for Democratic Reform Chris Glover says one measure would allow the Integrity Commissioner to expand the scope of investigations.
"The current standard is that the Integrity Commissioner can only begin an investigation or expand an existing investigation if an MPP requests it and if there are reasonable and probable grounds for an investigation," says Glover.
Glover points to the Green Belt investigation where the Integrity Commissioner came across a trip to Las Vegas taken by a minister and met up a developer with interest in the Greenbelt.
But under the law, the Integrity Commissioner was unable to launch a secondary investigation into this trip until another MPP filed a complaint.
Other measures include expanding the definition of family to include adult children, parents and siblings and disallowing public entities from claiming solicitor-client privilege in withholding documents from the Auditor General.
The NDP notes there have been fifteen years of scandals involving past Liberal and the current Progressive Conservative governments that undermine the public's confidence and impact the economy.
"When they're (investors) looking to invest, when they're bidding on a contract with the government, they're looking for a dependable, predictable business environment where they can invest. If the rules keep changing because backroom deals are being made, then how can they trust the process?" says Glover.
MPPs are scheduled to debate the NDP's proposals on November 30.