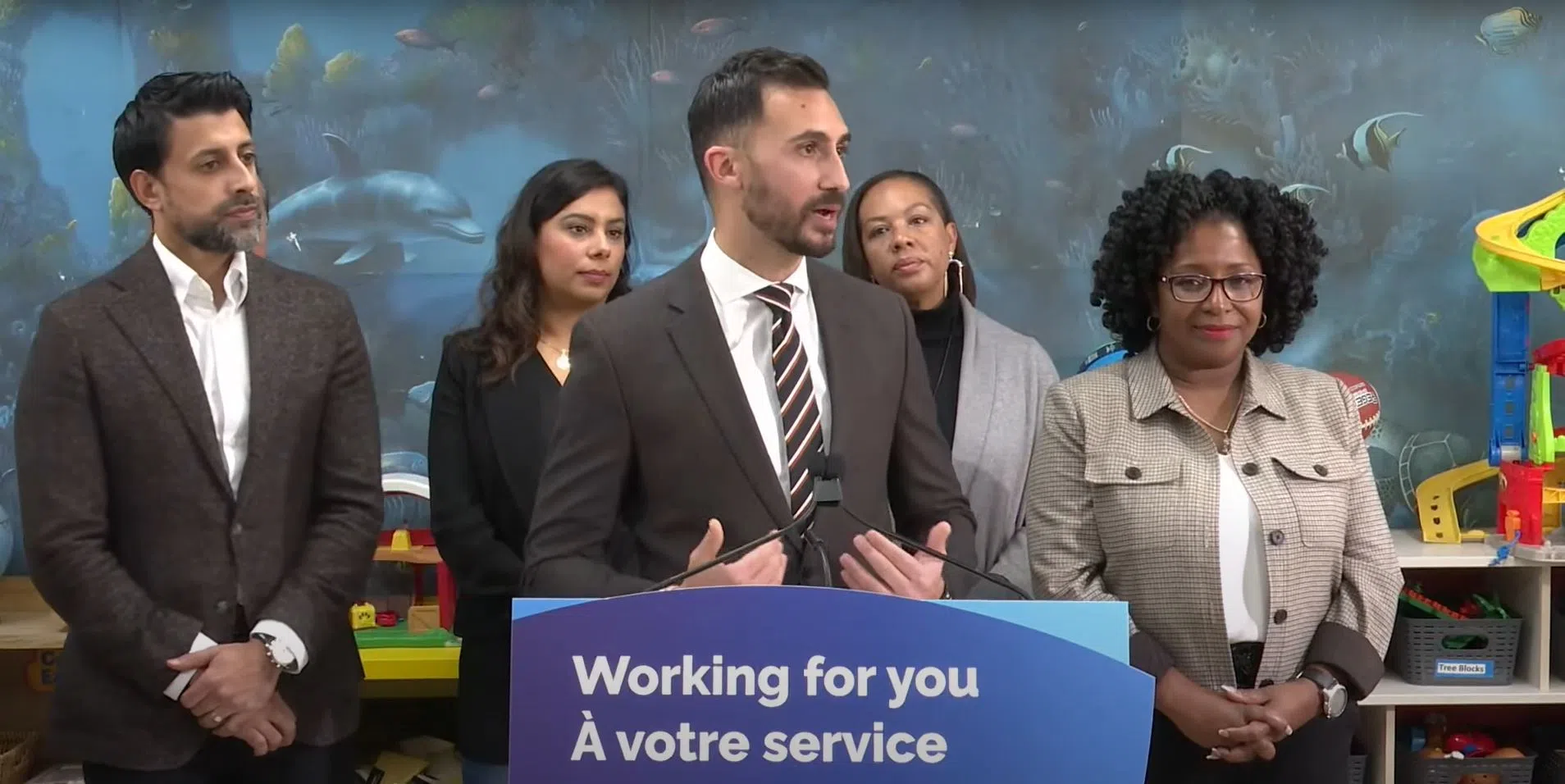 The Ontario government is launching a Child Care Workforce Strategy, which will impact more than 5,500 licensed child care centres, 145 licensed home child care agencies, and around 473,000 licensed spaces in Ontario.
The plan will deliver increased wages to Registered Early Childhood Educators and a multi-staged strategy to recruit and retain qualified educators.
The provincial government also announced action to further protect the safety of children by requiring all licensed childcare operators to implement a Safe Arrival and Dismissal Policy by January 1, 2024.
This will ensure that when a child does not arrive at the licensed child care program or is not picked up as expected, parents will be informed in line with existing protocols within Ontario's publicly funded schools.
"Following the heartbreaking tragedy of the loss of a child, we have the responsibility and obligation to enhance the safety of our youngest learners in child care," said Stephen Lecce, Minister of Education. "By hiring more ECEs, our government will continue with our plan to keep reducing fees for parents and increasing access to affordable and safe child care for parents."
Starting in 2024, initiatives in the strategy include:
Increasing the starting wage for RECEs employed by child care operators enrolled in the Canada-wide Early Learning and Child Care  system to $23.86/hour in 2024 up from the planned $20/hour
Extending the eligibility ceiling for a $1/hour increase so more RECEs can benefit
Supporting entry into the profession and career development
Cutting red tape for employers and providing more flexibility in staffing their programs
Launching a promotional campaign to bolster awareness and value of the childcare profession
Ontario has now delivered a 50 per cent reduction on average in child care fees representing $6,000 to $10,000 in savings per child, as well as the ongoing creation of 86,000 new licensed spaces, and support for parental choice in child care.
Investments from the Government of Ontario and the Government of Canada in the child care and early years system for 2024 will total nearly $4 billion, which is up from the $42 million provided through 2023.
Funding will support the implementation of previously announced fee reductions, workforce support, and other measures.
The strategy is supported by funding through the Canada-Ontario Canada-wide Early Learning and Child Care Agreement.