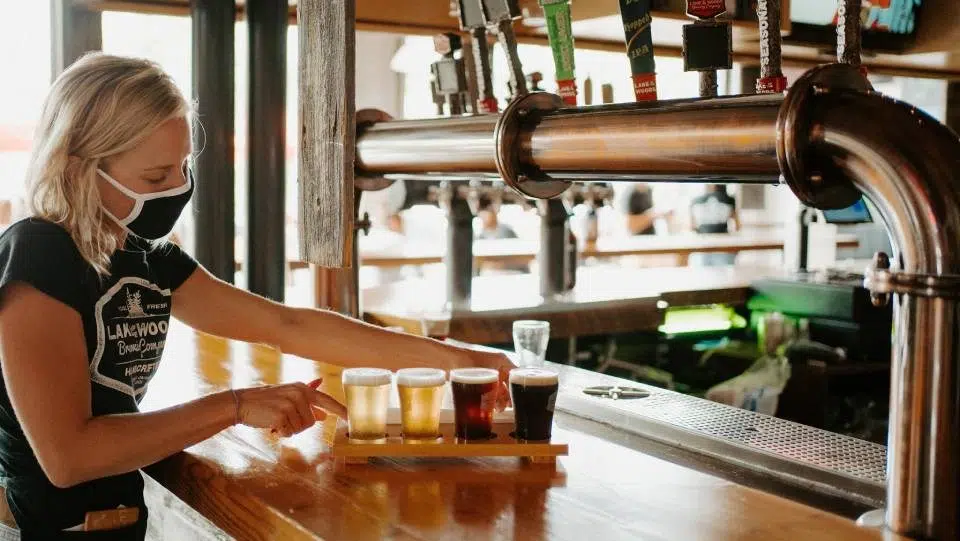 The provincial government is introducing more workplace legislation that, if passed, would put in place ground-breaking protections for more than 400,000 people in the restaurant and hospitality industry.
The Working for Workers Four Act, 2023, includes updates to the province's Employment Standards Act, which would ban unpaid trial shifts and highlight that employers can never deduct an employee's wages in the event of a dine and dash, gas and dash, or any other stolen property.
"It is unacceptable that any worker in our province should have their wages deducted or see themselves put in harm's way because of someone else's criminal activity," said David Piccini, Minister of Labour, Immigration, Training and Skills Development.
Studies have shown as many as one in 20 diners has left a restaurant without paying, while gas thefts cost Ontario businesses over $3 million in 2022.
While Ontario's laws generally require employees to be paid for all hours worked and prohibit pay deductions, unpaid trial shifts and punitive deductions are still common in the restaurant and service industries.
"These changes to the Employment Standards Act give restaurant employees the protection they deserve. They will reduce costs for employees around their gratuities, ensure their earnings are safeguarded from patrons who dine and dash and reinforce that our employees' hard-earned paycheques are their own. These positive changes simply reflect what is already practiced by the vast majority of those in our industry." said Kelly Higginson President and CEO of Restaurants Canada.
The proposed changes would also require employers to post in the workplace if they have a policy that requires employees to share pooled tips with the employer, something that is only allowed if they perform the same work as their staff. This would help ensure service workers are paid what they are owed, and that they understand how their tips are calculated and distributed.
Digital payment platforms were also addressed in the proposed legislation. The proposed changes would also require employers who pay tips using direct deposit to allow their employees to select the account tips are to be deposited into. This would help workers avoid fees they didn't agree to so they may access their tips in full when needed.
Also included in the Working for Workers Four Act, 2023, are proposed changes to promote salary transparency and privacy in the workplace, increase benefits for injured workers and firefighters and support for newcomers.
These changes are part of the province's goal to expand on the Working for Workers Acts, of 2021, 2022 and 2023.